Why
Duro-Last®
The World's Best Roof®
If there is one thing every business owner has to worry about, it's their overhead, including the roof over their heads.
Let us help. Installing a new Duro-Last® white roof will protect your business, as well as your business expenses. Their white roofing reflects up to 88% of the sun's energy. This means your energy costs can be greatly reduced because your new roof's membrane releases energy and heat efficiently.
You also need to factor in performance. Another common issue for homeowners is roof leaks. Most roofing companies advertise protecting your company from leaks, but are 85% of their seams completed in a factory-controlled environment instead of on-site? Do their roofs also stay flexible and watertight after years of exposure to harsh conditions, including the sun? We could've chosen any type of roof to specialize in, but we want your Duro-Last roof to be the only roof you'll need.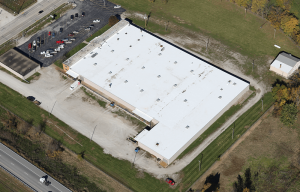 Maximizing the Tax Reform
Luckily for all business owners, now is the best time to invest in a new, energy-efficient roof. The sweeping tax reform passed by Congress created an opportunity for commercial property owners to deduct up to 100% of the cost for an upgraded roofing system from their taxes immediately! If you are going to upgrade, select the roofing system that will bring you even more savings after the tax deduction, for years and years to come. Deduct the full cost of your investment now, and enjoy the benefits of the highly reflective, energy saving Duro-Last roof for years.
See Some Of Our Excellent Duro-Last Roofs!
A New Duro-Last® Roof Can:
Lower your energy costs,
Be deducted from your taxes and
Protect your business from the results of harsh weather conditions.
Talk to Our Roofers Today!